Win a copy of Force of Destiny!
The giveaway has ended! THANK YOU to the 1500+ people who participated, and congratulations to the 100 winners! Please enjoy the story.
Post a review at Goodreads!
The second book in the Sunset and Vine trilogy is available now!
"What a great story. Fast moving but tightly crafted and one you can't put down! Wow."
—Dr. Alex Martin, Hollywood, CA
"… a supersonic trip around the globe, a voyeuristic peek behind the curtain of global power. Nothing is sacred in this story. A fresh, entertaining and thought provoking read."
—Nancy Tallman, Real Estate Strategist
---
"A brilliant, stylish and edge of seat thriller. Per Hampton is a dazzling, articulate, once in a generation gifted storyteller. Force of Destiny is breathtakingly suspenseful and crisply riveting. An addictive page turner and it leaves the reader pining for more."
—Colleen Hofstader Hlavac, Ph.D.
"Force Of Destiny is totally awe inspiring. A mind boggling, whirlwind journey, in this masterpiece of global proportions!"
—Margarete Viera, Fiction Thriller Reader
---
"Force of Destiny is an undeniable page turner. Mr. Hampton perfected this chilling thriller. I suggest you don't start reading unless you're prepared to be seduced by Force of Destiny's mystery and intrigue. I read till the wee hours of the night, it's that good."
—Evan Wyatt, Hollywood Screenwriter
---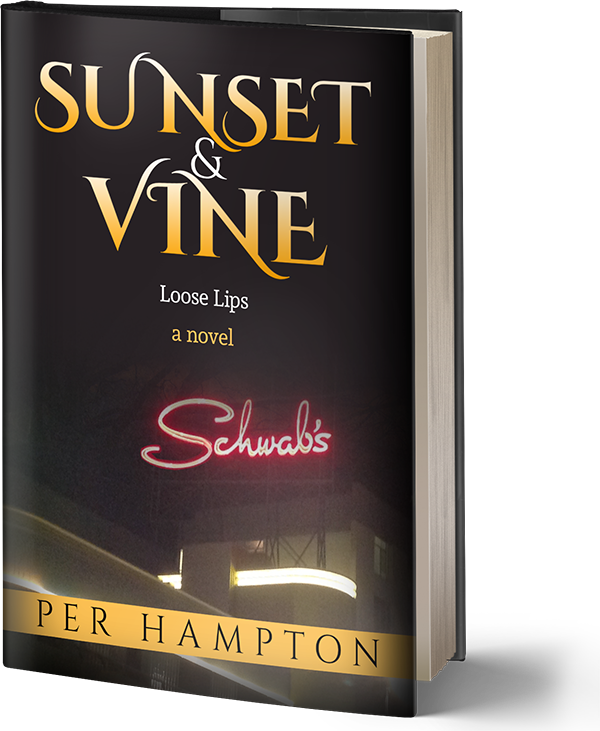 "Book One is a spellbound thriller and page turner.
The backdrop of Hollywood further enhances this suspense filled novel. The plot is fluid, the characters quirky and the descriptive adjectives used by this gifted author create vivid imagery. The storyline is not contrived and it is in fact humorous at times despite the genre. I'm anxious to read Per Hampton's next book which comes out later this year. He's an amazing storyteller."
"Just the way I like it. I was disappointed only when it ended.
Non stop thriller! Nothing predictable in the whole novel…just the way I like it. I was disappointed only when it ended. I wanted more! Couldn't put the book down."
"A must read!
One fantastic exciting novel, be ready for a thrill ride where nothing is as it seems! Highly recommend!!!!!!"
"Fun Hollywood read for Academy Award Season
This is a fun lighthearted but suspenseful read! I really enjoyed the premise and the twists and turns. Nothing too heavy. A fun Hollywood love/lust great novel."
"Easily a Best Seller!!!!!
The best novel to hit the scene in a long time ! I look forward to book # 2. This will definitely make a great movie and / or television series."
"Love, Lust, Glamour, Greed, Money, Power = Hollywood
Schwab's had become the wicked nest of blackmail, lust, and murder that unhinged the lives of Hollywood's rich and famous. Now rocked by lurid scandal and exposed secrets, the lives of the rich and famous are turned upside down.
Destruction stalks them from Hollywood to Monte Carlo. And the face you step on while clawing your way out of an ordinary life may be the last one you see in the end.
I really love this book, full of Love, Lust, Glamour, Greed, Money and Power."